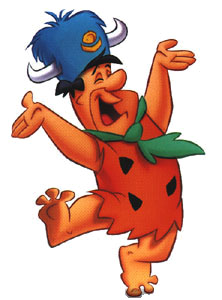 Jim Delaney,
Grand Imperial Poohbah
of college sports, has recently hinted his interest, and acceptance, of renaming the Big Ten's divisions, now "Legends" and "Leaders," with the recent addition of Rutgers and Maryland. Delaney
stated in an ESPN report
that "I think on the other hand, we said we would test-market it, and we have for a couple of years. We have the opportunity to look at it again. I'm sure we will. Whether or not we change or not is to be determined."
What was most surprising are the top names for his consideration: "The fact of it is we were 'inactive' and 'not alert' for 22 years as we had 11 members."
Wow, so what would make an "Inactive" division and a "Not Alert" division? There's a shock. Let's see:
INACTIVE:
Indiana - Permanently inactive in football.
Maryland - By time they start in the fall, spring sports still won't be active.
Nebraska - Permanently inactive in basketball.
Ohio State - Cheaters on probation for this, that, or tattoos depending on the year.
Penn State - Inactive in football until 2017-2018.
Rutgers - See Maryland.
Wisconsin - Bielema was never alert, but FB is in question-mark mode.
NOT ALERT
Iowa - Ferentz dropped his guard on football to rise of MSU via Dantonio.
Illinois - Got Zookified for 5 years in football and fired a great hoops coach in Weber.
Michigan State - Spartans go 7-6 and have an 0-fer in Big Ten FB at home in '12.
Michigan - Still crawling back from the depths of football and basketball hell.
Minnesota - Building a beautiful new football stadium where it is cold as ice.
Northwestern - Stealing Carmody from Princeton was brilliant; yet NW still has never been to NCAA's in hoops.
Purdue - The Boilermakers' impatience with Hope makes the ES scratch his head with what Purdue is (between Indianapolis and Chicago) and what it thnks it is (????, still trying to figure that out).