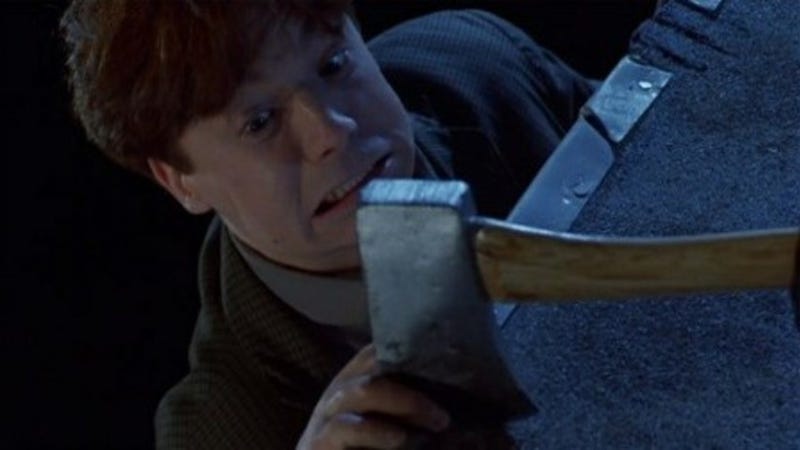 UPDATE (1/15): After this past weekend, MSU has now lost 9 in a row, is 4-15-1, and outscored 43-18 over that period.
Rarely does the ES post about the Spartan ice hockey team, but now is the time. Sorry, this is an ugly post, but my Green & White pride demands it.
TOM ANASTOS SHOULD BE FIRED. NOW.
This evening, at the $20 million restored Munn Ice Arena, MSU got whipped again, 5-2, against mighty Penn State. Sorry, coach, the restoration was NOT a "
game changer
" with you in charge. MSU is now 4-13-1 overall, has not won in its last 7 games, being outscored 33-13 in that period of time. Can we reach our 10-23-4 record from a year ago? The ES doubts it.
My, my how the mighty have fallen. Let's share some comments from the master to prove the point.
The ES with Ron Mason, Dec 2015
In mid-Dec. 2015, the ES went to Reno's and it just so happened to be the Tom Anastos show. The ES bellied up to the back bar instead of listening to Anastos' drivel... guess who popped into the seat next to him? The late, great Ron Mason - greatest collegiate hockey coach of all-time. Here's where the conversation went:
ES: "Howdy, coach! Welcome back to town! We miss you."
RM: "Thanks so much. It's good to be back, although it's a little cold."
ES: "No shit. Aren't you down in Florida these days? What're ya doing?"
RM: "Yeah, I'm off West Palm Beach. I've got a fishing boat and go deep-sea fishing every day."
ES: "What do you catch?"
RM: "Maybe some swordfish, [some other fish I can't remember]. I couldn't do it when I was working, but I do it every day now."
ES: "Awesome. Take advantage of retirement. What do you think of our hockey team these days?"
RM: "It's sad and unfortunate. To see that program I helped build up to be one of the best year-in-year out, and now that legacy is ruined. I'm glad to be fishing."
ES: "I couldn't agree more. I miss your teams. You been to Munn since they redid it?"
RM: "It's great. Too bad we don't have a hockey team good enough to deserve it. We don't even fill the place any more."
ES: "I know. When you were coaching, I had to scalp tickets to get in. Maybe we should just talk about fishing?"
etc, etc.
Uhhhhh, yeah. Ron Mason is turning in his grave right now seeing how this hockey team is stinking it up. I have had several conversations with a few other Spartan hockey alumni who believe the same thing.
*ES at the MSU/Minny game
on the glass, Dec. 9
Let's just consider the
home games this season
:
Oct. 21. Denver. L, 1-2. Attendance: 5,419
Oct. 22. Denver. L, 1-3. Attendance: 3,003
Oct. 28. Princeton, W, 6-2. Attendance: 3,079
Nov. 4. Michigan Tech. W, 3-2 OT. Attendance: 3,339
Nov. 5. Michigan Tech. L, 1-5. Attendance: 4,038
Nov. 10. Ferris State. L, 1-4. Attendance: 3,169
* Dec. 9. Minnesota. L, 2-4. Attendance: 5,869
Dec. 10. Minnesota. L, 2-4. Attendance: 5,420
Dec. 18. Northeastern. L, 2-6. Attendance: 3,536
TOTAL: 2-7. Score: 19-32. Average Attendance: 4,097
Of 6,450 capacity at Munn, the Spartan hockey team is averaging 63.5%... or, with an average ticket price of $15 (between $10 and $22), that's a loss of an average of $35,295 per game. Under Mason, the Big Green Hockey Machine was sold out for
323 games in a row
(from 1985 to 2004).
And, in the
Pairwise rankings
, Michigan State is ranked #50 out of 60, behind #49 Arizona State, #48 Colgate, #47 Sacred Heart, #45 Mercyhurst, #44 Bentley, and our mighty #35 U.S. Military Academy (Army). Thank the Lord we are ranked ahead of #55 Alabama-Huntsville (for now).
Don't wait until the end of the season, Mr. Hollis. This team is getting worse, not better. Unfortunately, the Anastos hire did not work out - he should have stuck to pushing papers. Why wait? This marriage is over.
So, who would be interim coach? Get a player to coach the team; or, Kevin Miller, since he's in town. Or, anyone named Miller. Good God.
Sharpen that axe and let it fall. It's time to start OVER. Immediately. It's embarrassing.