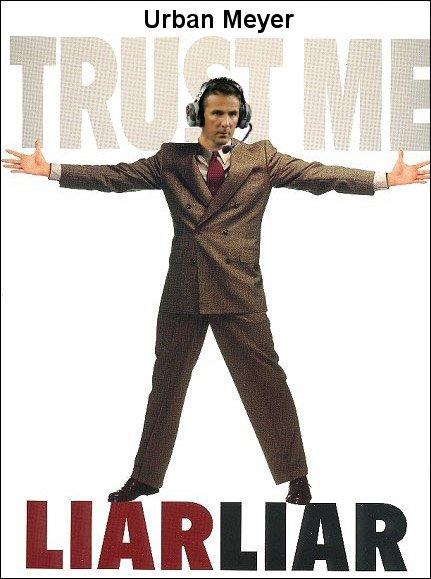 #18 Michigan State Spartans vs #10 Ohio State Wieners
November 10, 2018. 12 noon.
Spartan Stadium, East Lansing, MI
Weather
: 34 cloudy, 16 mph wind. Cccccolder than a ticket taker's smile at the Ivar Theater on a Saturday night. 15 wind chill.
Line
: Wieners by 3-1/2
Sagarin Ratings
: MSU #16, OSU #6
I hate the dude with the fake heart attack and consistent lies to the media, to parents, to everyone. All the Buckeyes care about is: Just win, baby. Meyer is a Good coach, Bad person, Terrible liar. Not good for the B1G Ten, or for college football. He is an embarrassment, and the only reason the Buckeye Nation keeps him around is one reason: WIN. Not education, not athlete welfare, not caring. WIN. I hope we freeze his ass tomorrow.
Picks:
Kat: MSU 27, Fuckeyes 20.
CHock: OSU 28-17
Chef Tom: MSU holds on to win by 4.
Sloth: NyQuil 2, Sloth 0.
GVSU Gregger: OSU 24-17.
Big Joe and Phantom 309: OSU 35-21
Australian Paul: MSU 45-0.
RGM3: MSU 17-14. Weather report: Colder than a ticket taker's smile At the Ivar Theatre, on a Saturday night.
Zech: Lewerke starts and goes all the way, 37-13 osu. Lewerke/Lombardi combo, osu 37-20. Lombardi starts, MSU 23-20
ES sez:
MSU 22, OSU 21. Oscar Meyer chokes on a hot dog when trying to call timeout as his team defends a successful MSU fake extra point while time runs out. Spartan victory, second fake heart attack ensues.
PS - thanks to the Enlightened Spartan fans who recognized the ES and hung out in the wind storm and empty stadium at "College Park". Woop woop!
Thanks for joining the ES and Kat!!!